Stamped Concrete
Top Rated Local® Decorative Concrete Services
Quality Residential Services at an Affordable Price
If you live in Ontario and you are considering stamped concrete for your home, contact Crete Visions Inc. today! Our team has more than 30 years of experience and would love to work with you on making your vision for your home a reality.
Stamped concrete is a great paving idea for:
Driveways

Interior floors

Sidewalks and walkways

Patios

Pool decks
If you have other ideas about where you would like stamped concrete for your home, our team will work with you on how to best execute your idea and ensure that you love your stamped concrete for years to come!
What is stamped concrete?
Stamped concrete is just like it sounds — concrete is stamped with a permanent pattern or texture.
First, the concrete is poured. Then, a color release is applied. Concrete stamps are placed on the concrete with the color and pushed into the concrete, hence stamping the concrete to leave a pattern or texture. Stamped concrete can be made to look like stone, tile, slate, and more. When taken care of properly, stamped concrete can last for 25 years or more, making it an ideal solution for the durability and aesthetic of your home.
Companies That Do Stamped Concrete Near Me
Look no further than Crete Visions Inc.! Now serving South Georgian Bay, Town of Collingwood, Town of Wasaga Beach, Town of the Blue Mountains, and Clearview Township in Ontario. Our team has more than 30 years of experience pouring concrete that's designed to improve the value of your home. Our mission is your satisfaction, or we don't consider it a job well done. We are proud to offer competitive pricing in an industry known for taking advantage of their customers so we can be your most trusted decorative concrete company. Trust Crete Visions Inc. with your stamped concrete project — call today!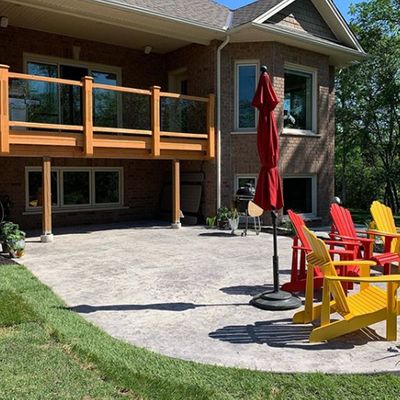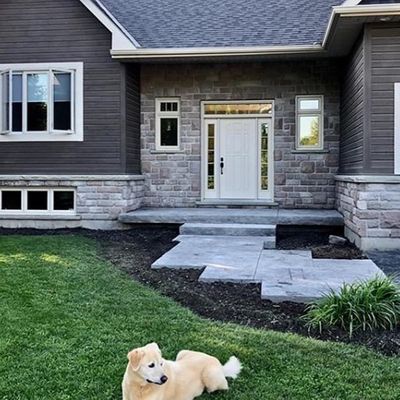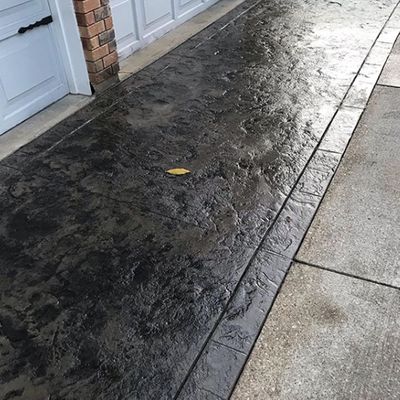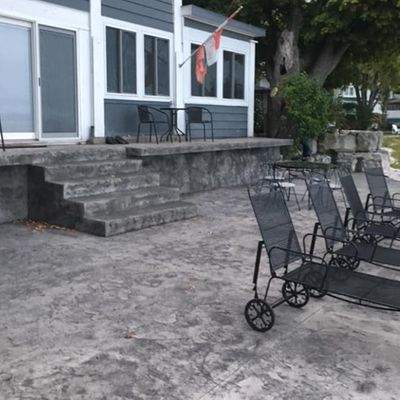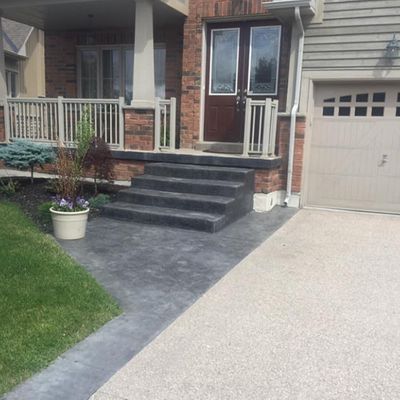 What Are You Waiting For?
Get in Touch with Us To Start Your Project Now!